A collection of the best books about Romania. Do you want to learn more about Romania, get to know the country, its history, legends and culture? If you're like me, you'll read everything you can find about Romania before visiting. Every shred of information will fuel your dreams and help you enjoy this beautiful country more. We give you books below, fiction, non-fiction, guide – books and factual on every aspect of Romania and all things Romanian, available in English, all over the world.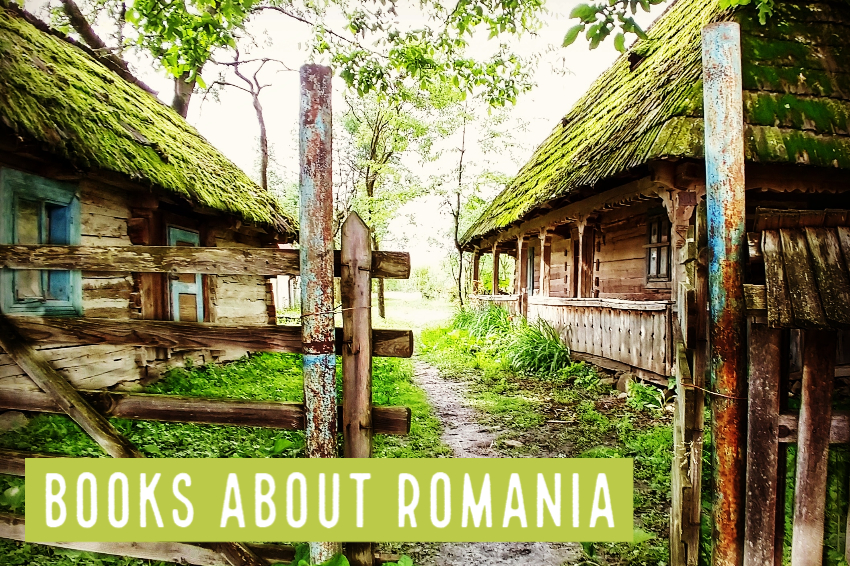 Why are we using a photo of a house as the featured image for a post on Books About Romania? This house is special. This is William Blacker's house, the author of Along The Enchanted Way. We, like Blacker, lived in the village of Breb for several years and fell completely under its spell.
Best Books About Romania
The Balkan Trilogy by Olivia Manning
The Last Hundred Days bu Patrick McGuinness
Painter of Silence by Georgina Harding
Burying the Typewriter, Childhood Under the Secret Police by Carmen Bugan
Along The Enchanted Way by William Blacker
Written by British author William Blacker, Along The Enchanted Way is a memoir of his stay in rural Romania, and his life living in the traditional manner of the region. Coming to Romania in 1989, Blacker fell in love with the pre-industrial world he found in the village of Breb, a town in the Transylvania region of Romania. He records his experiences in the village and his interactions with the people he met during his time there. There's also an element of romance, as he falls for a Gypsy woman while staying in Romania. You can buy this book in the U.S.A the U.K. and Australia here.
Dracula by Bram Stoker
Published in 1897, Bram Stoker's Dracula is an icon with far-reaching impact and is one of the world's most famous literary works. The book is a gothic horror novel about the nobleman Count Dracula, and it covers the story of the interactions between him and several other characters, including the solicitor Jonathan Harker who finds him in his castle in Transylvania. It's a powerful look into horror and the human psyche, and how humanity can try to battle true evil. You can buy this book in the U.S.A the U.K. and Australia here.